It All Starts with the Network.
Servers, laptops, video cameras, speakers – virtually all technology becomes an endpoint on the network. That is why Ford has over 100 certified engineers trained in network system design to ensure your network is ready when your users are.
Stable. A solid design, quality components, and remote monitoring ensure the network is resilient and continually supports office productivity.
Scalable. Your network can grow – as you grow.
Secure. A comprehensive plan including threat monitoring, facilitating compliance and managing data recovery services.
IT Network Design & Installation
Ford's engineers are Microsoft & Cisco certified making them uniquely qualified to design, build, and reconfigure business-grade networks. Our team designs and installs structured cabling, routing, switching, security appliances, firewalls, WAN optimization, VoIP, IPSec, SSL VPN, and more.
Remote Monitoring & Management
Ford's AVRMM takes Remote Monitoring and Management (RMM) to the next level by monitoring both networked devices as well as non-networked AV equipment. Developed to meet the highest national security standards, Ford's AVRMM service provides 24/7/365 on-premise and cloud-based solutions that monitor, notify, and resolve system failures while maintaining your critical operations.
Wireless Network Services
Ford certified network specialists have the experience to help ensure your staff and visitors can depend on strong & secure WiFi usage. Planning starts with an assessment of the building, existing RF signal and threats, design of access point locations, and moves to deployment and testing.
Managed Cybersecurity & Data Protection
A comprehensive cybersecurity solution is a critical part of maintaining business continuity and data security. A robust security solution includes persistent threat monitoring, facilitating compliance with regulatory requirements, and managing data recovery services.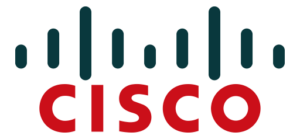 Webex Calling Partner PSTN Certification Certified Design Associate (CCDA)
Certified Design Associate (CCDA) Certified Design Professional (CCDP)
Certified Network Professional – Enterprise (CCNP-ENTER)
Certified Specialist – Enterprise Advanced Infrastructure Implementation (CCS-EAII)
Certified Specialist – Enterprise Core (CCS-ECORE) Certified Network Administrator (CCNA)
Certified Network Administrator – Collaboration (CCNA-COLLA)
Premier Integrator Partner
Collaboration SaaS Authorization
Gold Level Certified Partner
Gold Level – Communications
Gold Level – Project & Portfolio Management
365 Certified: Teams Admin Associates
CompTIA A+ Certified Technician Managed
Managed Service Elite Partner
Contact Ford AV for assistance with your IT Network Services project.

Let's Get Started!