Ford AV is an authorized Crestron Unified Communication Partner and America's leading AV contractor for business web conferencing.  Whether it's a huddle space or an executive conference room, we can build a customized, fully integrated meeting space that connects to your web conferencing platform.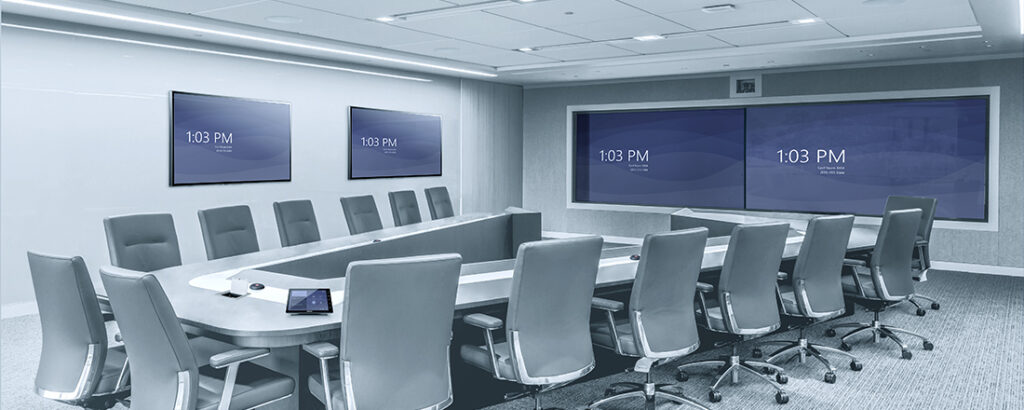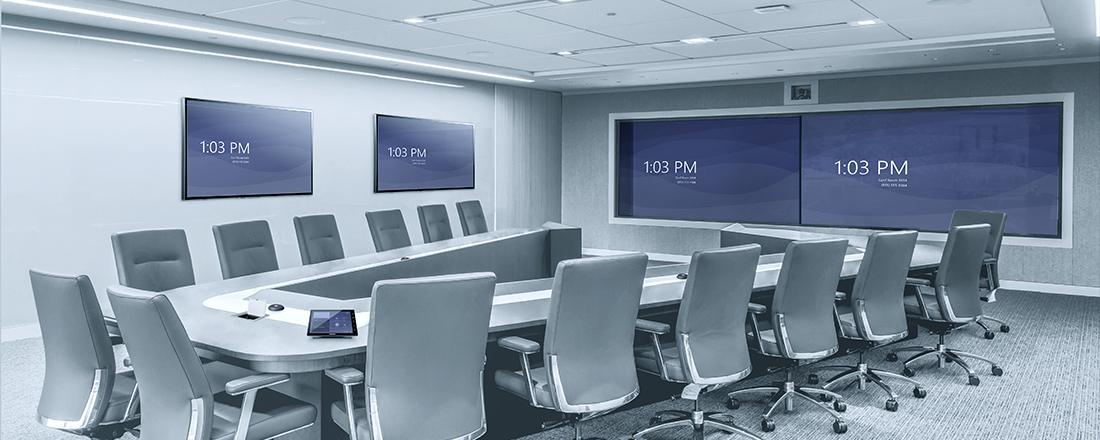 Crestron Flex natively supports Microsoft TeamsTM , Skype for Business and ZoomTM and provides users with the same familiar experience as the desktop app, so meetings start in seconds, not minutes.  It includes everything you need to conduct a productive meeting in a conference room.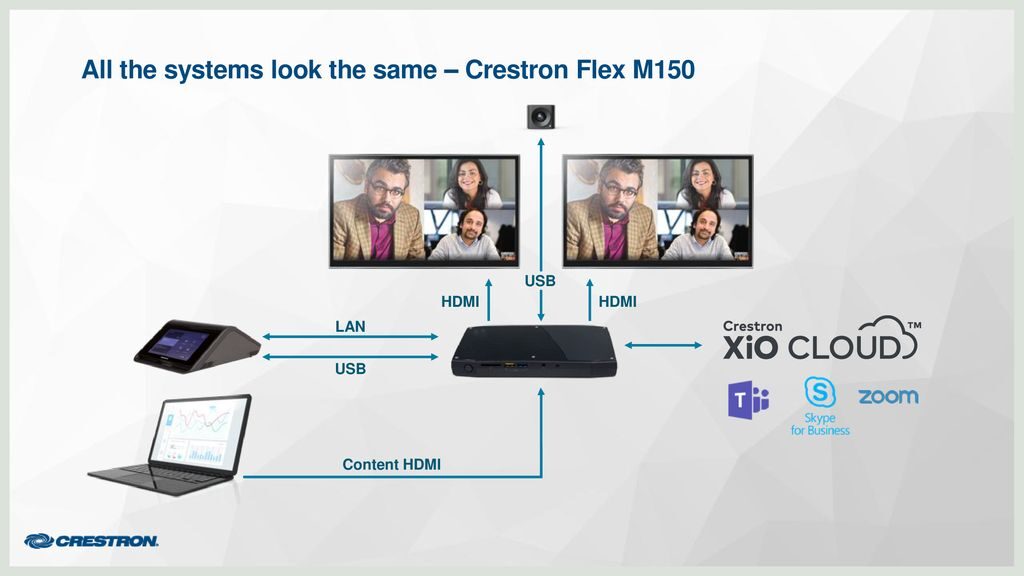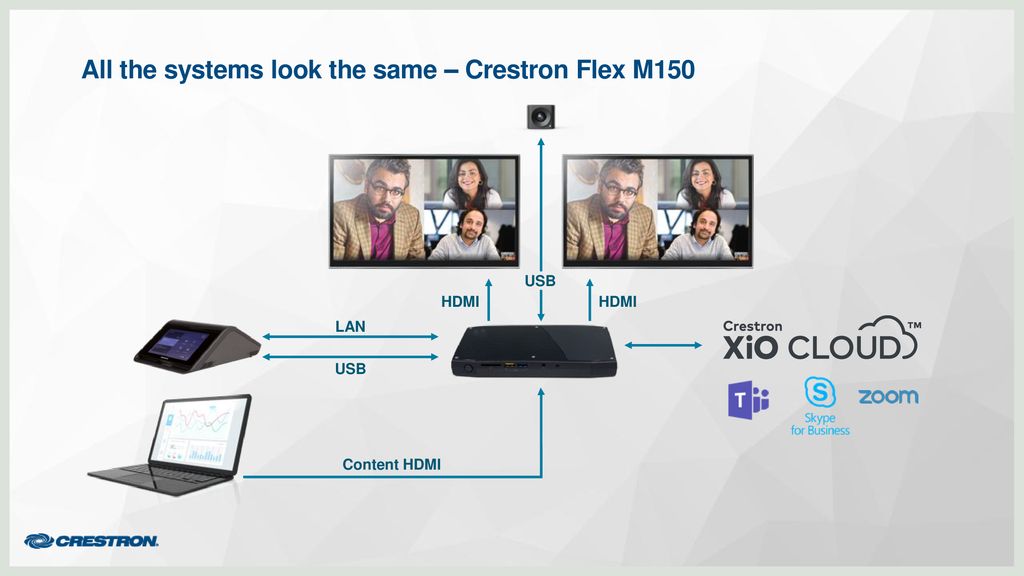 Ford AV is a Crestron expert and can help with:
System design, installation, training and service
Installation of flat panels, interactive touch displays and projectors
Proper selection of microphones, cameras and speakers for adequate coverage
Custom control integration with 3rd party devices, including lights and shades
Standardization of all meeting rooms for a consistent user experience
Our partners include Apple, American Airlines, JP Morgan Chase, ExxonMobil, State Farm and more. Trust our technology experts to design, install, and service your next video conferencing room!
Let's Get Started!