Adobe plans to discontinue supporting Adobe Flash on December 31, 2020
This will affect Crestron users who control their system(s) through a web browser.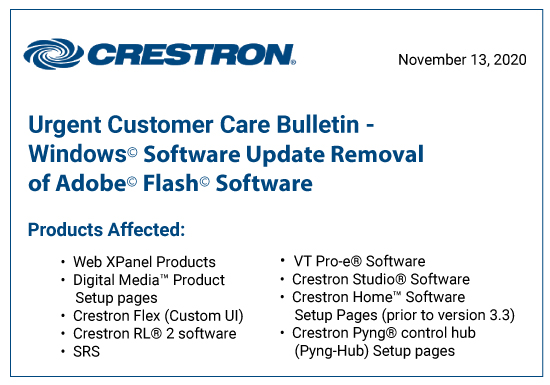 Due to security concerns, it is generally recommended that you uninstall Flash. However, you must make this decision at your own discretion. Any issues that arise due to changes made to your system (including software updates) are not covered under existing warranties.
Ford's Microsoft & Crestron-certified technicians can ensure your control systems are not disrupted. To determine whether this affects you and discuss your options, contact the Ford Customer Care Center using the form below.