Ford has a wide variety of rental gear including, but not limited to, wide screen "edge-blended" displays, automated lighting, and concert quality sound equipment.
Plan an Unforgettable Event
Ford Audio-Video rents sound, lighting, audio-visual, and video systems. Whether a mic for a day or a complete sound, video, and lighting system for a 20,000+ attendance event, Ford's AV experts work with your event planners to help you create an unforgettable experience.
4 Reasons Why You Should Hire an Independent AV Rental Service for Your Next Event.
Flexible Options
Ford provides equipment and operators for conferences, seminars, training classes, product introductions, trade shows, shareholder meetings, conventions, art shows, airshows, fairs, concerts, and more.
Post-Event Production
Ford can help broadcast and archive your event with live streaming services. "Capture the moment" using both remote and "manned" broadcast-quality production cameras and switchers.
Additional Help
Need additional help? Ford's production team can provide support, ideas, guidance, audio/video presentation media and post event editing, copying, and production services.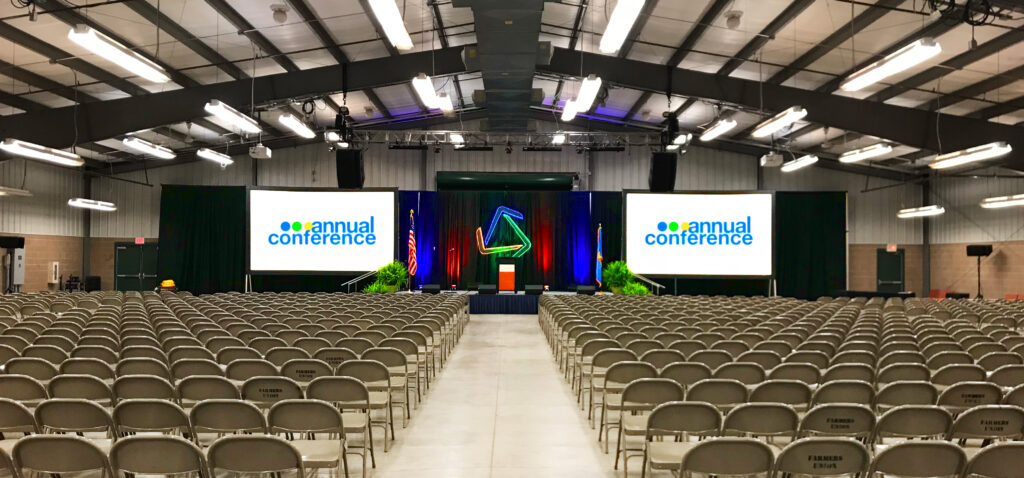 Contact Us Today
Submit a rental request below or call us at 800-654-6744 between the hours of 8am to 5pm CDT Monday through Friday and ask for Events and Productions sales. Schedule a meeting with us to plan an outstanding event!