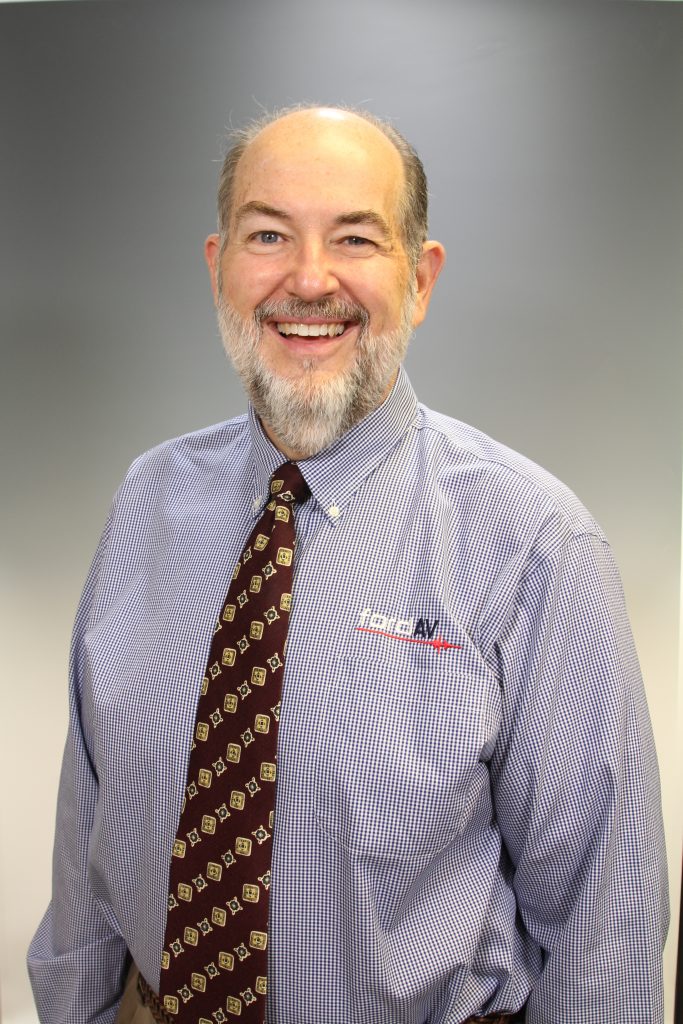 OKLAHOMA CITY – November 14, 2017 – Ford AV is pleased to announce that our own Greg Bowes has been promoted to Director of Contracts and Construction. Mr. Bowes started with Ford in March of 1983, and since then he has consistently exemplified the qualities we value in our employees including leadership, service, ambition, integrity, and a high work ethic. We know that Mr. Bowes is a true leader within the company with a creative and diverse talent that will help Ford reach its goals.
As the company has grown, so has the Contract Center, creating a need for even greater leadership. In his position, Greg is responsible for overseeing the Contract Center, including the Bid Division and construction related to Ford's physical facilities. The Contract Center oversees all contracts, subcontracting and mobilization costs, licensing, insurance and taxing for jobs, AIA job billing and lien waivers, certified wages, scope-of-work related change orders on large jobs, and other legal matters in locales where Ford works.
Regarding his 30 years with the company, Mr. Bowes said, "I have been fortunate to be a part of Ford's success in the past and am excited for what lies ahead." For the future Mr. Bowes plans on working closely with the Bid Division to increase accuracy and competitiveness in the AV marketplace including moving into new areas of the country Ford has not concentrated on in the past.
"It is the goal of the company to be the low risk contractor and this is possible because of Greg's vast knowledge and experience in construction policy and regulations," says Mr. Ford. "His no-non-sense, common sense approach; this is what shields Ford, and subsequently our customers, from financial risk and legal liability".
---
About Ford Audio-Video
Ford AV designs, installs, rents and services professional sound, video and lighting systems for education, corporate, government, houses of worship, entertainment and sporting venues. Established in 1973, Ford employs more than 470 with offices across the United States. Recognized as one of the top audio-video integrators in the nation, Ford is known for installing some of the largest and most complex AV projects including ExxonMobil, AT&T, Houston Intercontinental Airport, State Farm, Fannie Mae, Apple Headquarters, Denver International Airport, Broncos Stadium, U.S. House of Representatives, West Angeles Church of God and the Cyber Warfare Integration Center for the U.S. Military.
Source
Ford Audio-Video Systems, LLC
Contact
Paul Leach, Director of Marketing
512-840-5016
leacp@fordav.com
www.fordav.com